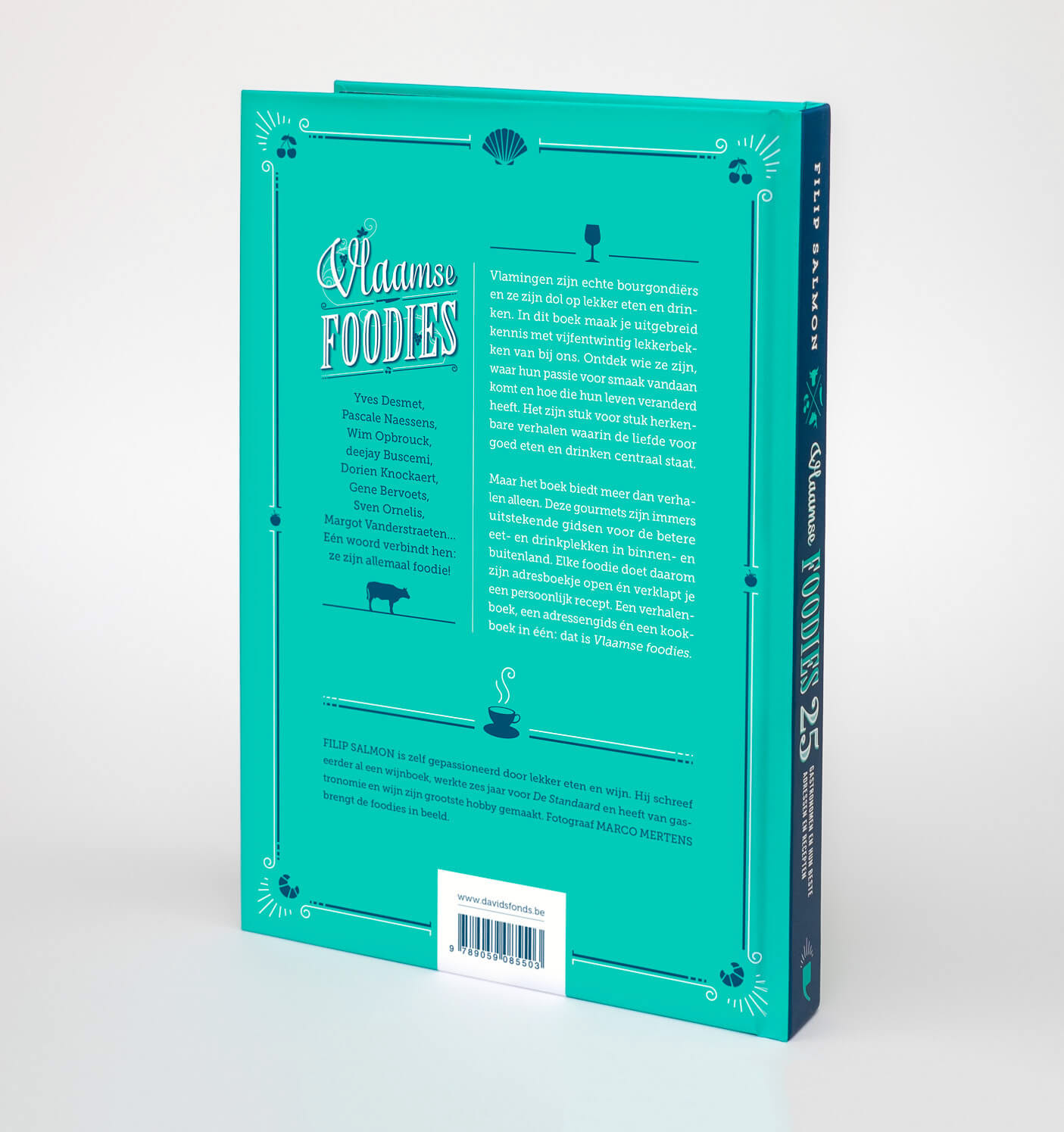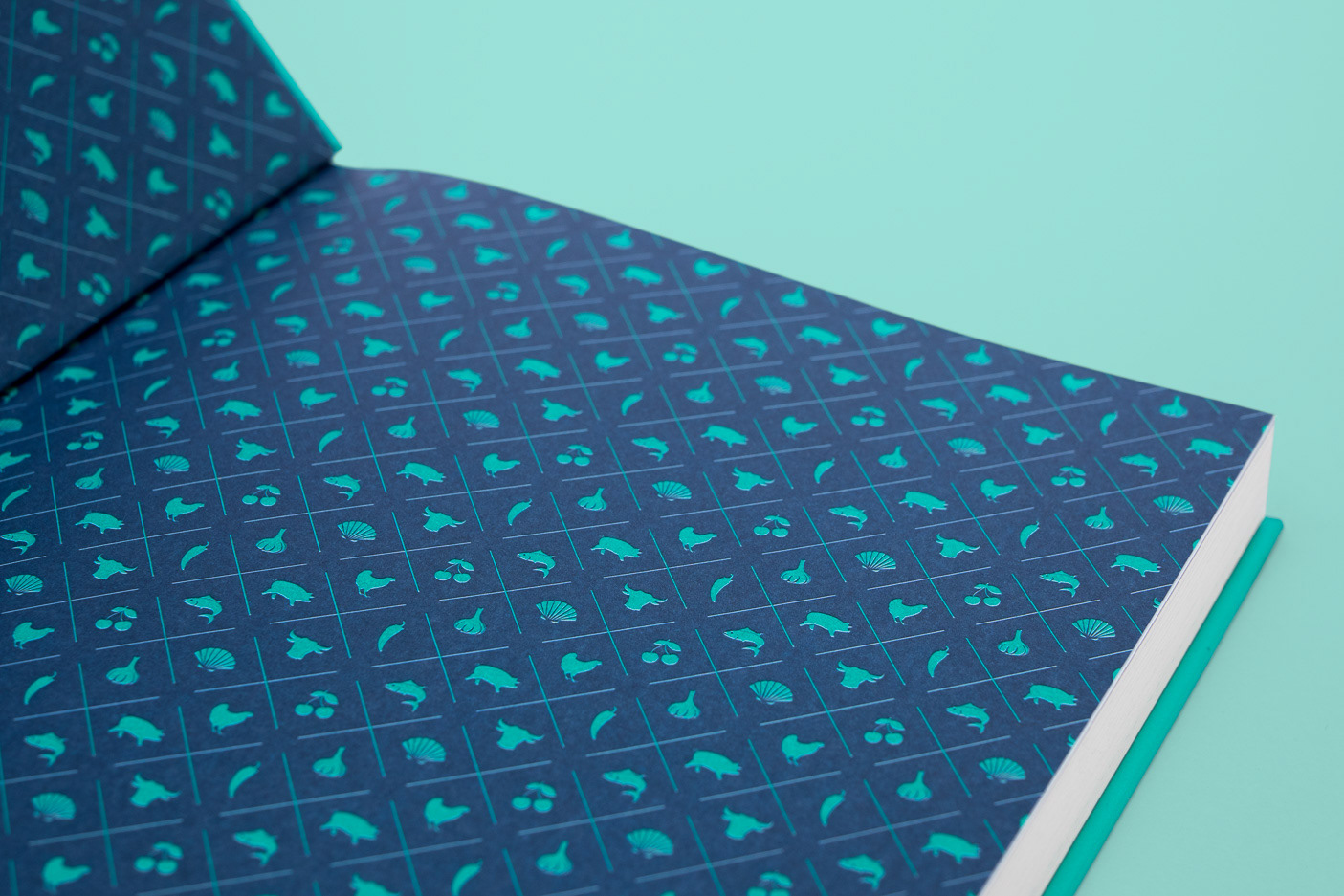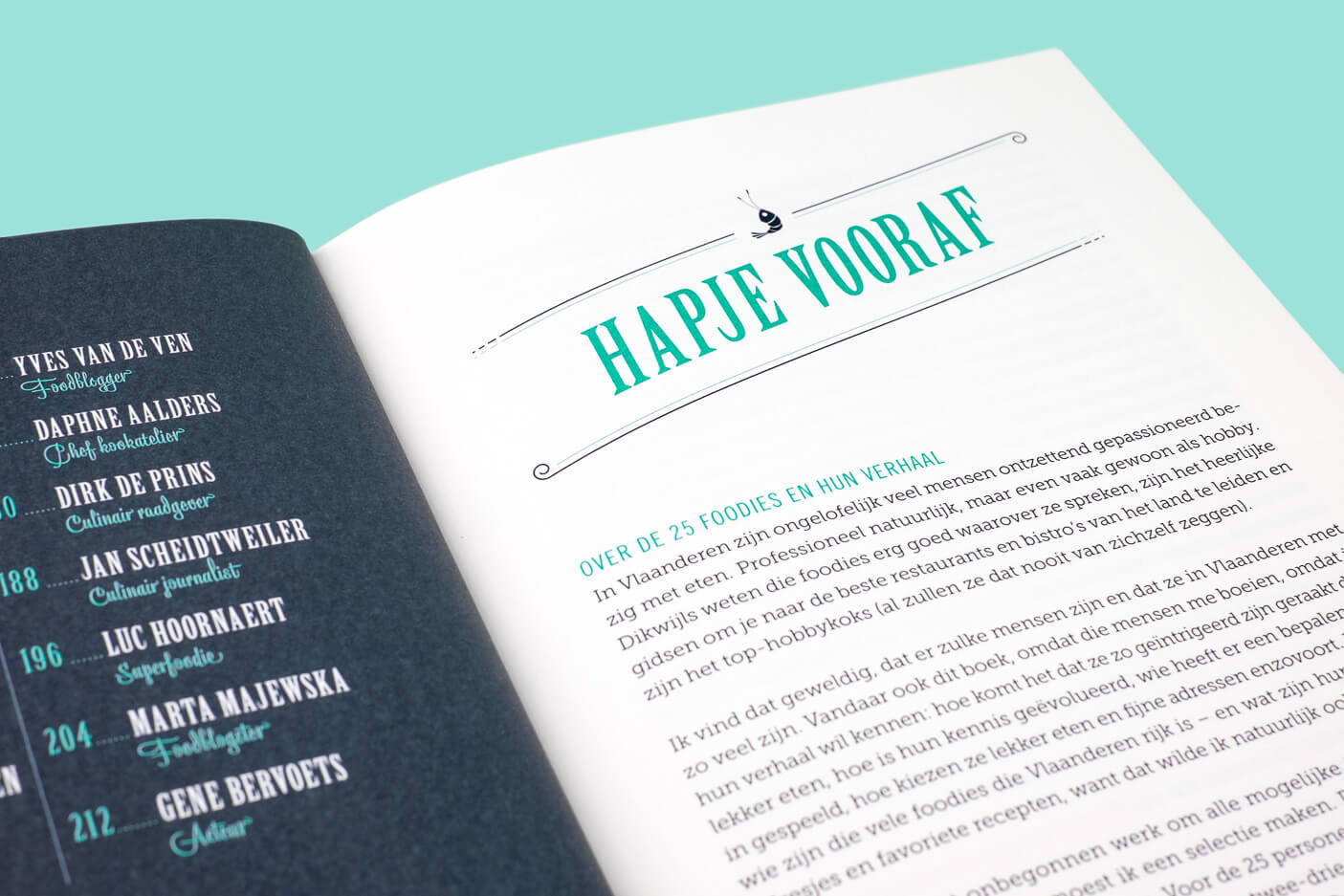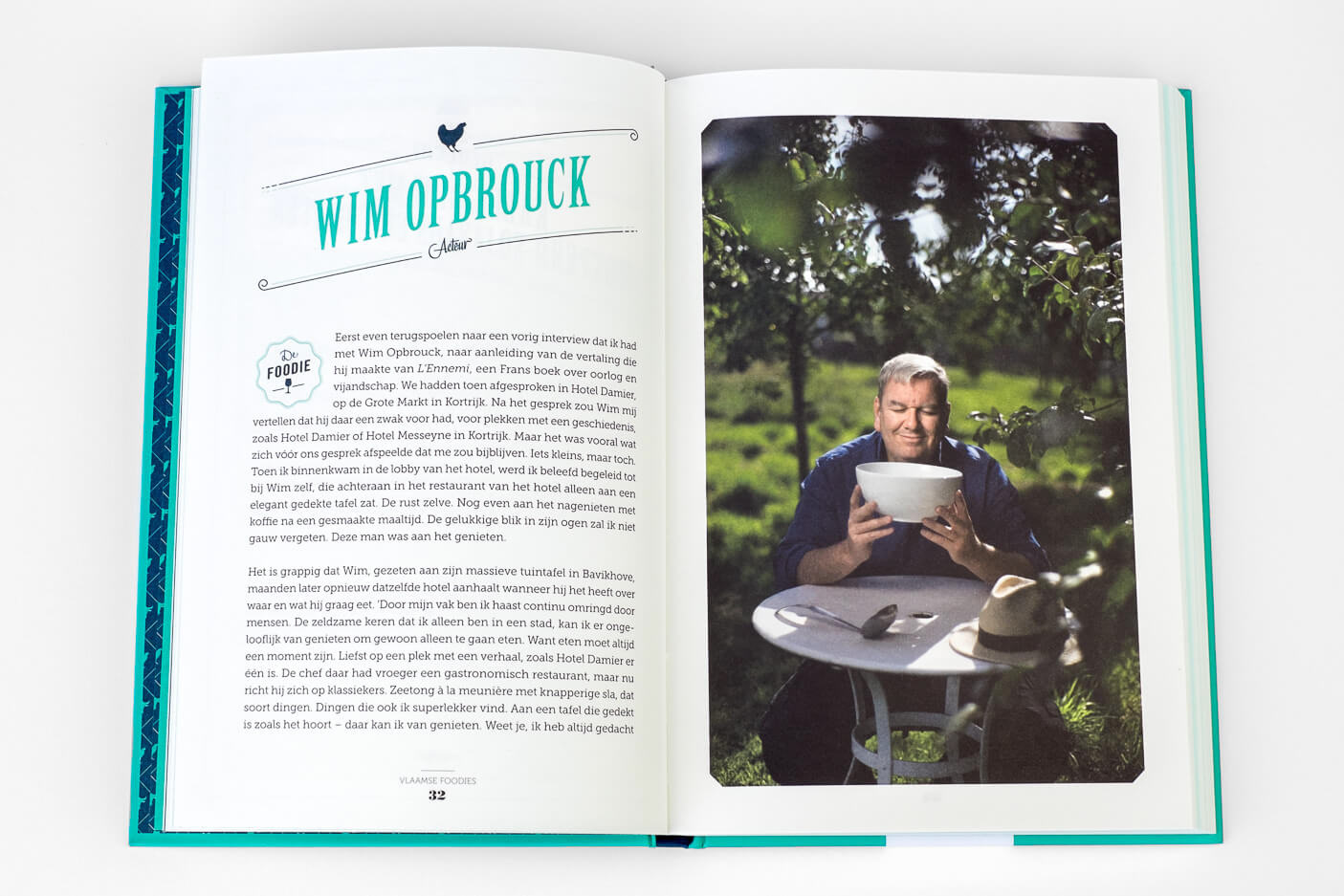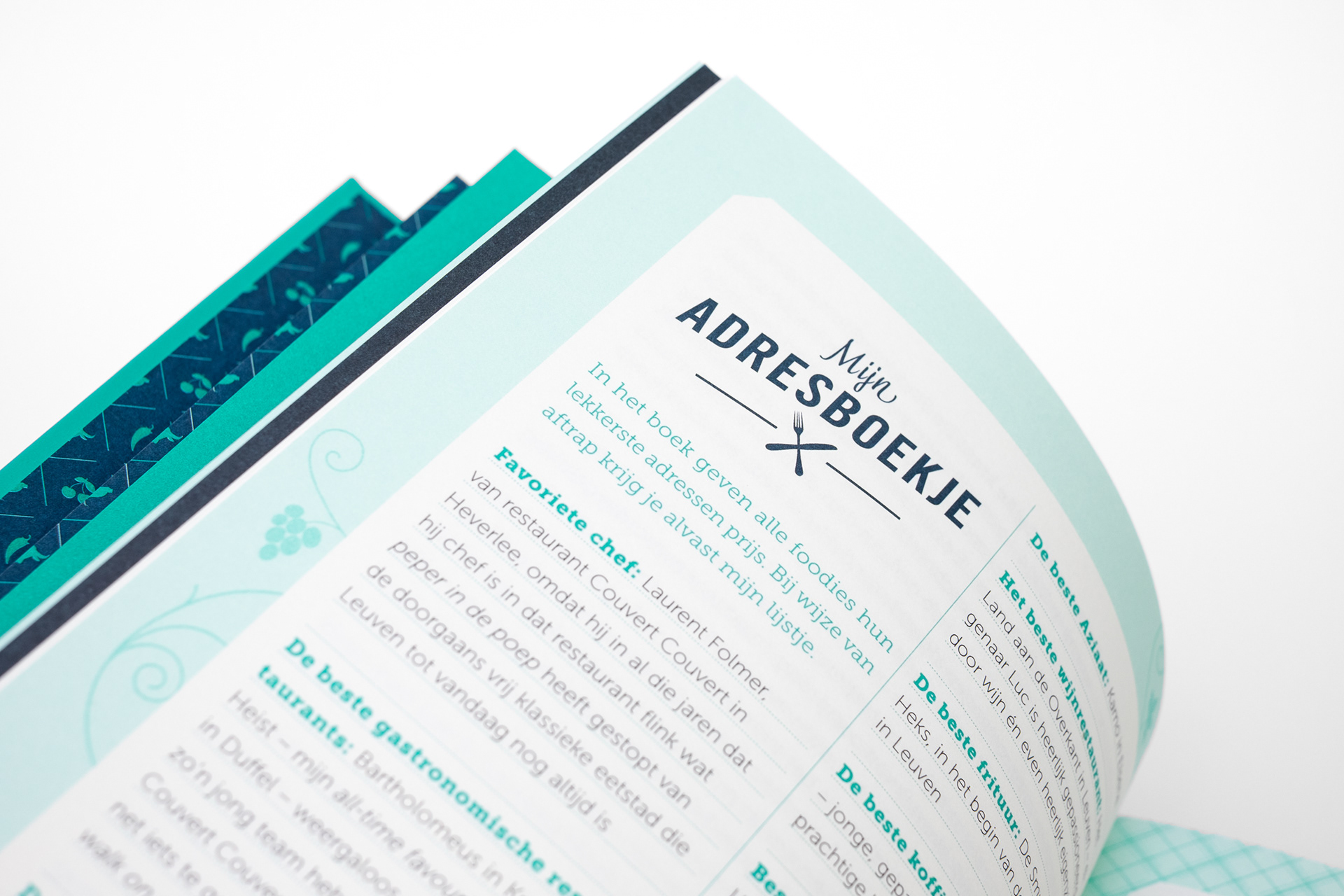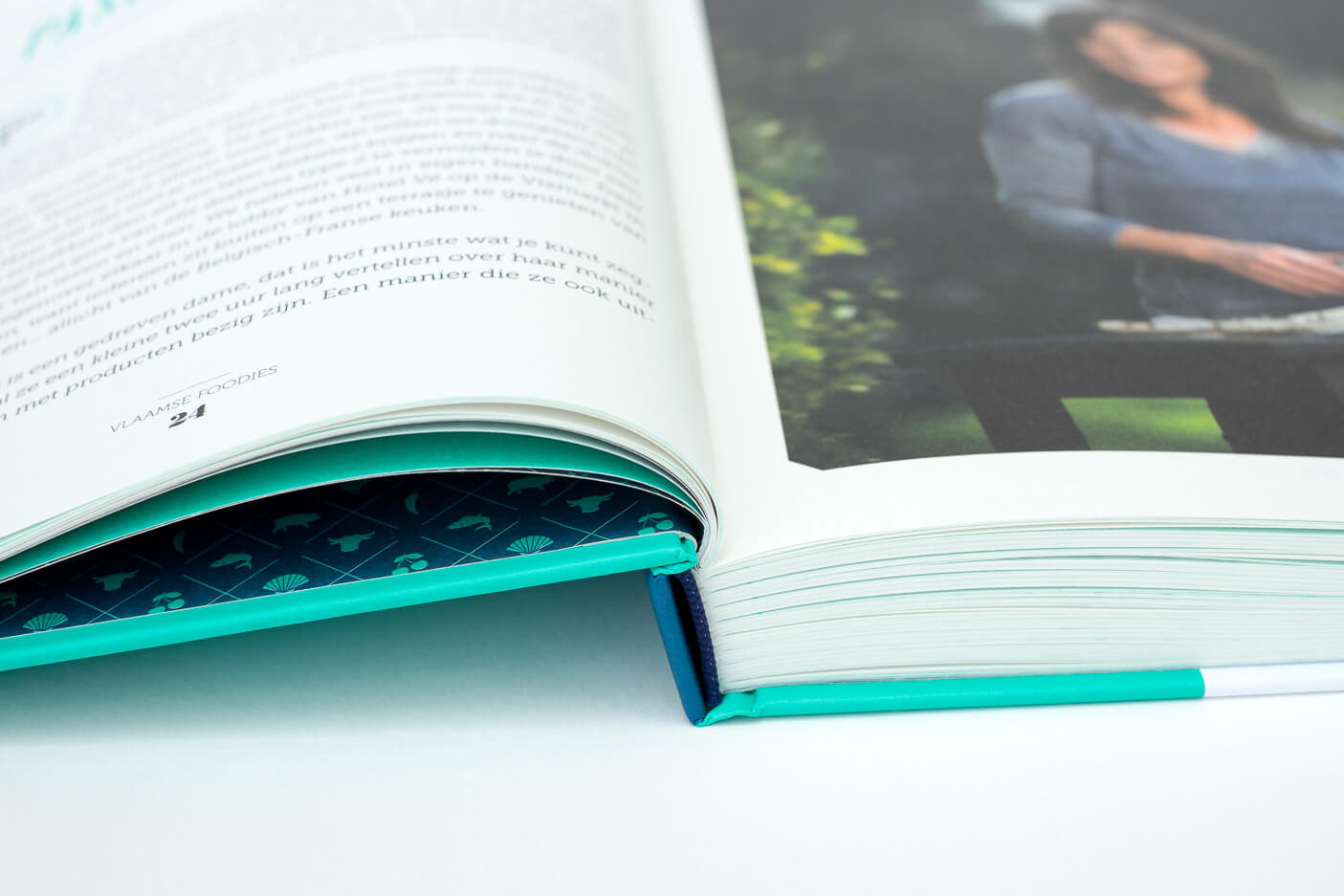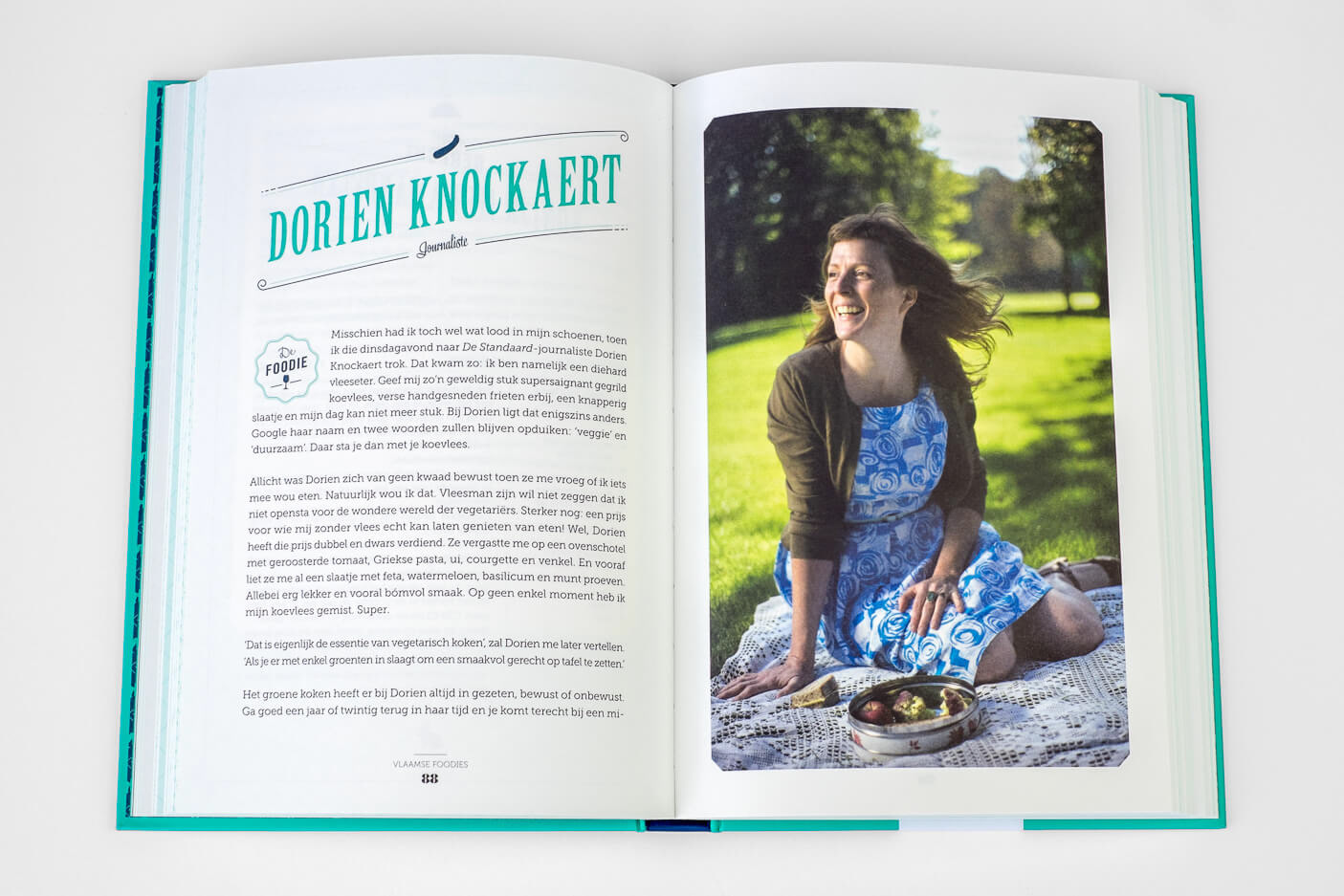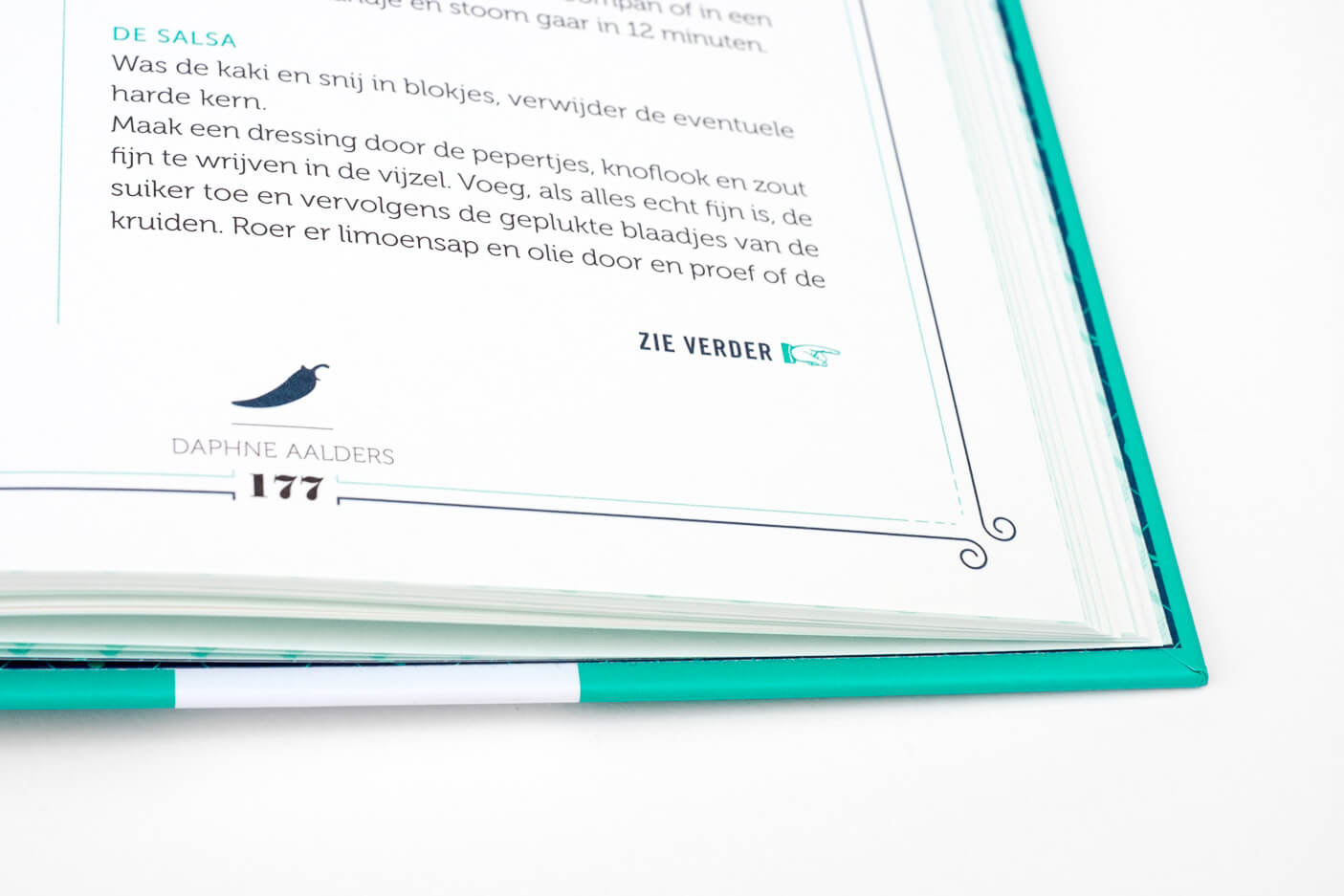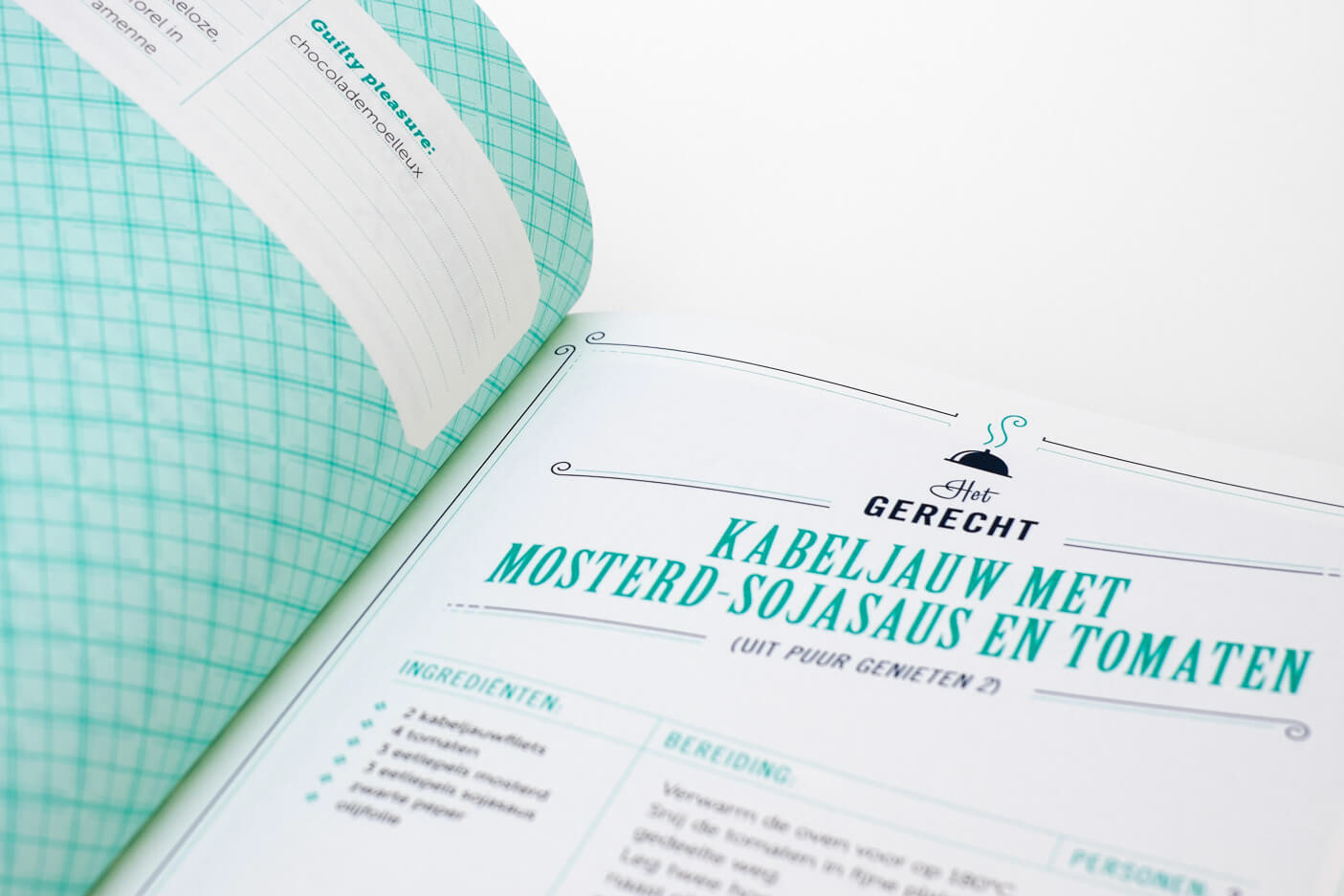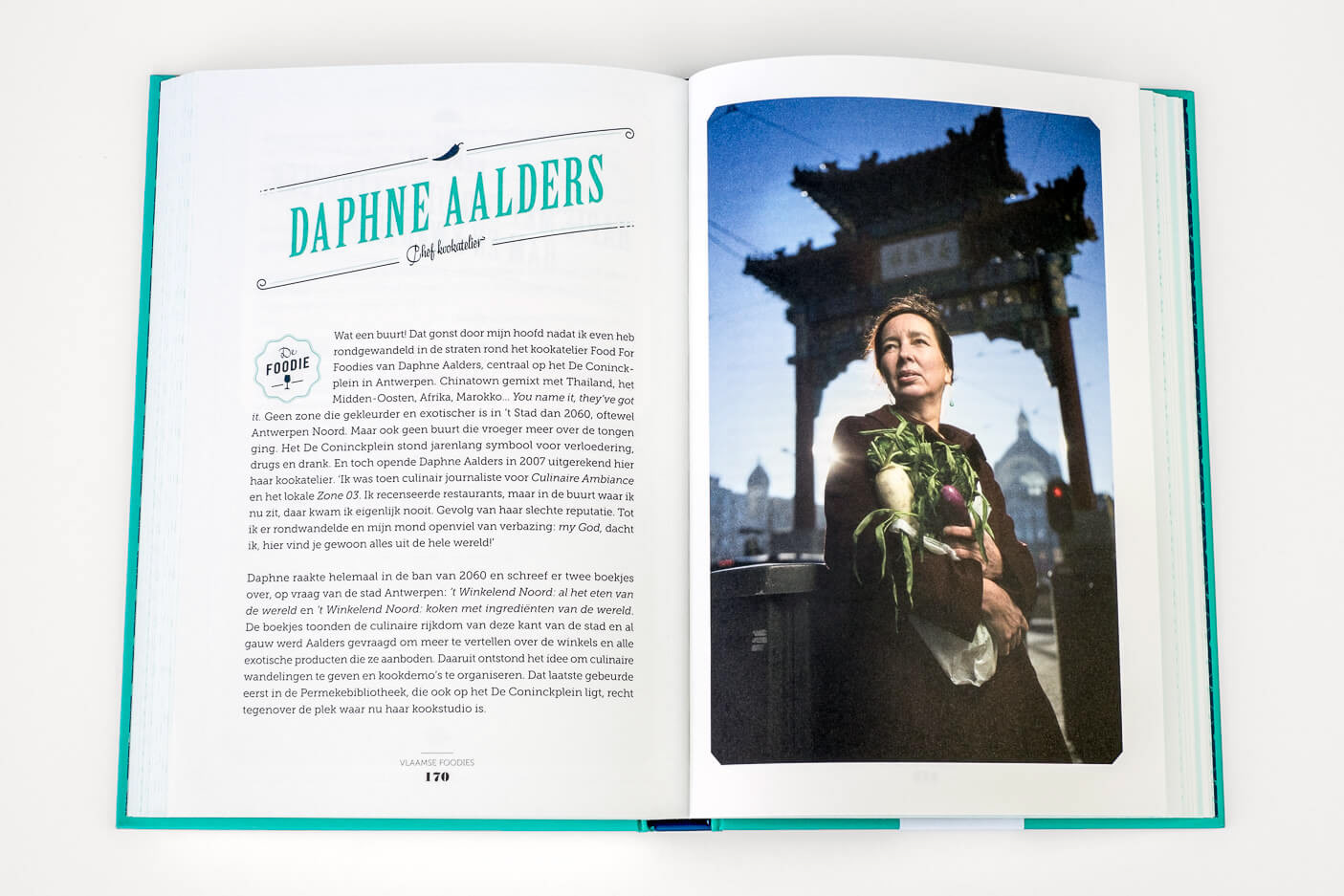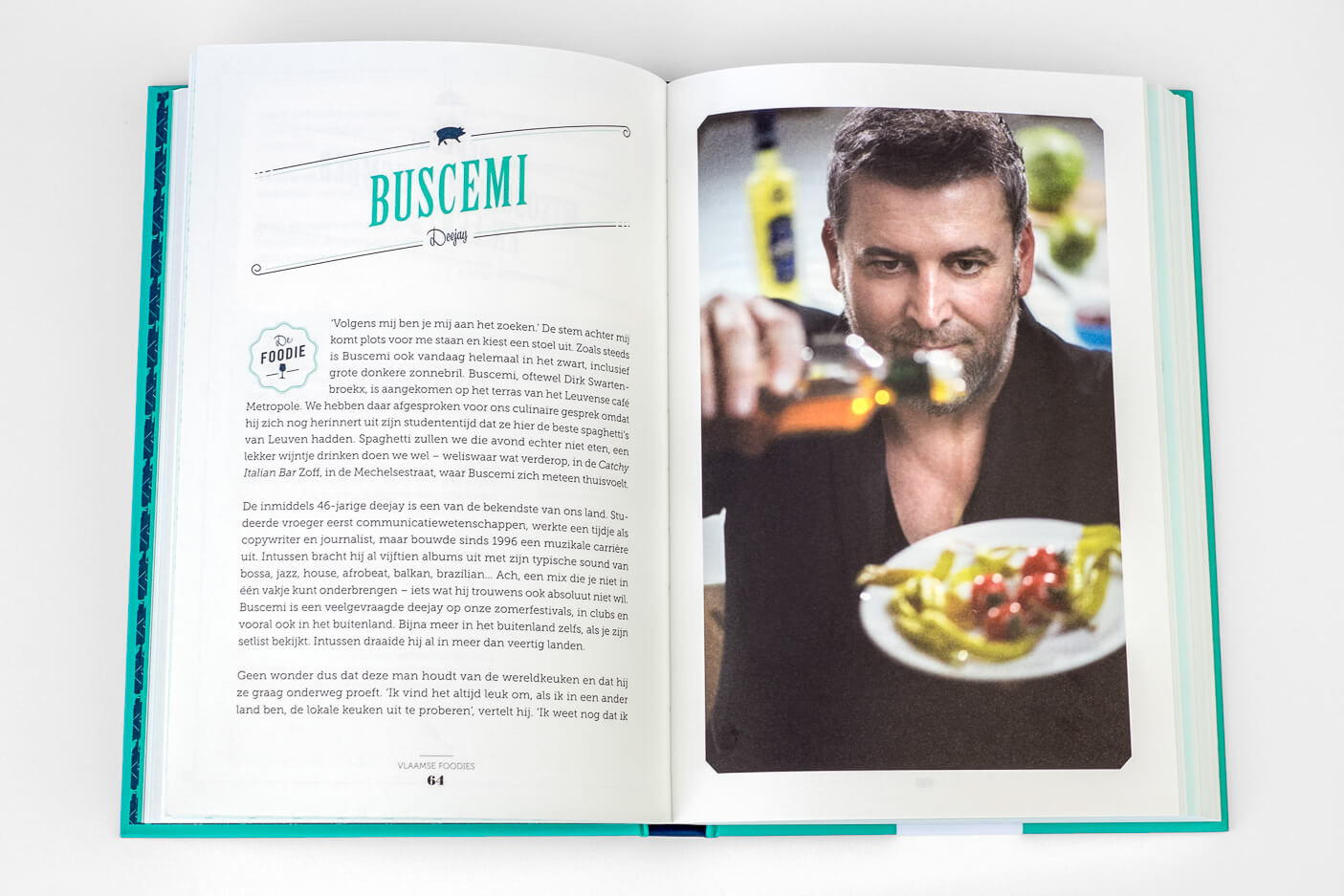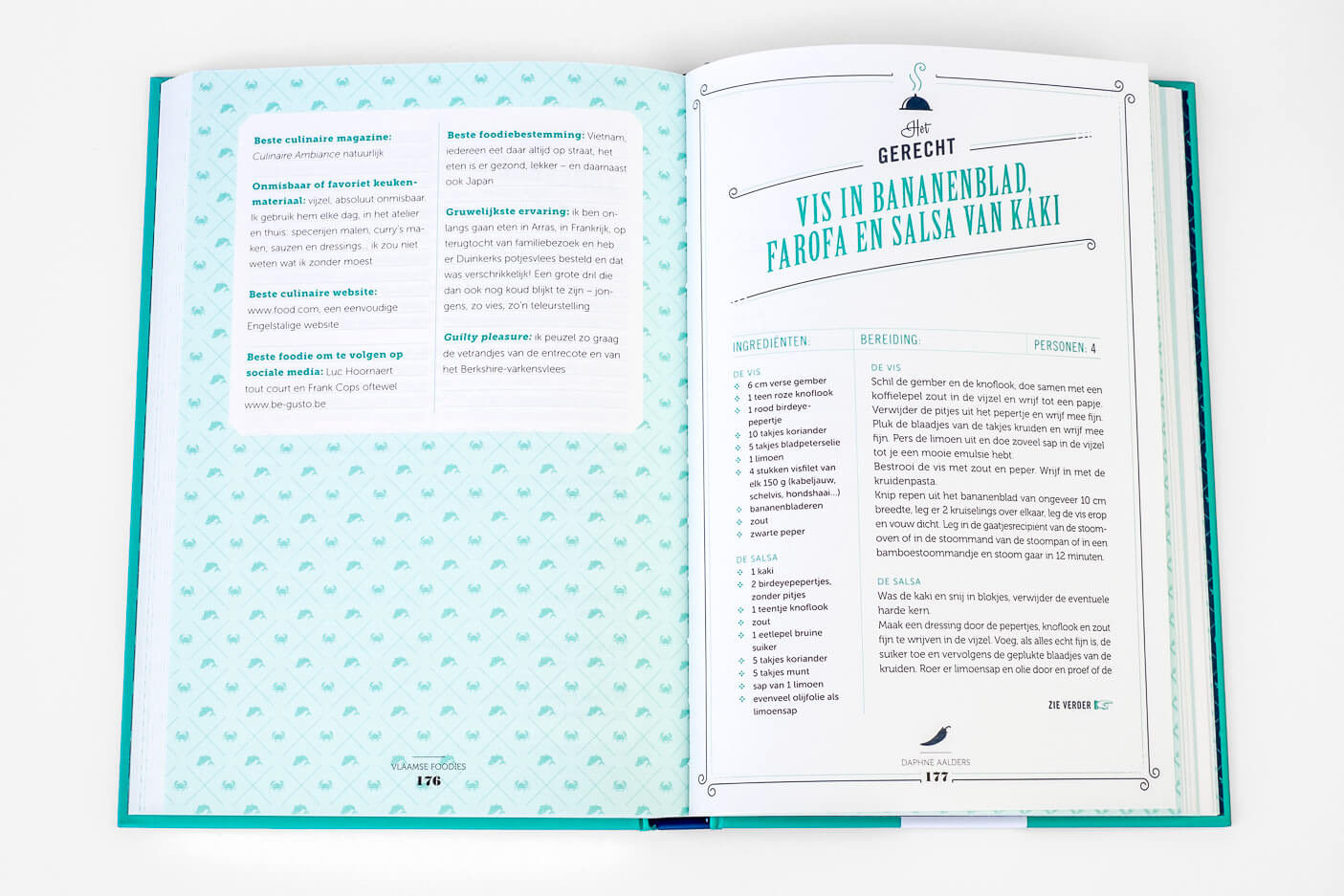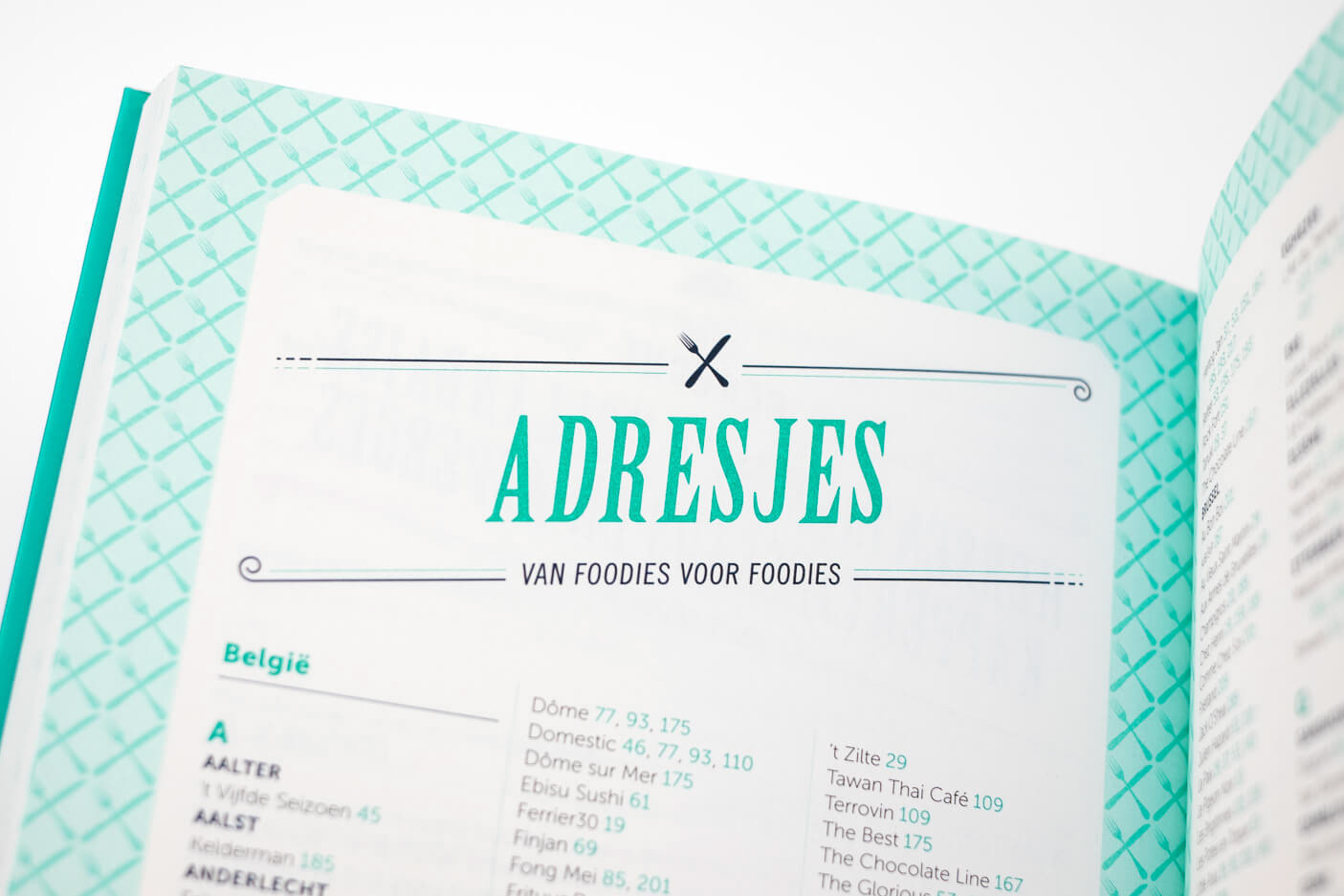 Vlaamse passie voor smaak
In dit boek, geschreven door Filip Salmon, maak je uitgebreid kennis met vijfentwintig Vlaamse foodies. Je ontdekt wie ze zijn, waar hun passie voor smaak vandaan komt en hoe die hun leven veranderd heeft. Elke foodie deelt enkele favorieten uit zijn of haar adresboekje samen met het recept van een favoriet gerecht. Het boek is in quadri gedrukt op ongestreken papier met eenzelfde PMS kleur op de hardback cover en in het binnenwerk. Er is veel aandacht besteed aan de typografie die werd aangevuld met food gerelateerde illustraties en patronen. Vlaamse Foodies werd uitgegeven bij Davidsfonds, de prachtige portretfoto's zijn gemaakt door Marco Mertens.
In this book, written by Filip Salmon, you get acquainted with twenty-five Flemish foodies. You discover who they are, where their passion for taste comes from and how it changed their lives. Each foodie shares some favorites from his or her address book together with the recipe for one of their favorite dishes. The book is printed in quadri on uncoated paper with the same PMS color on the hardback cover and the insides. Much attention was paid to the typography complemented with food-related illustrations and patterns. Flemish Foodies was published by Davidsfonds, the beautiful portrait photographs are made by Marco Mertens.