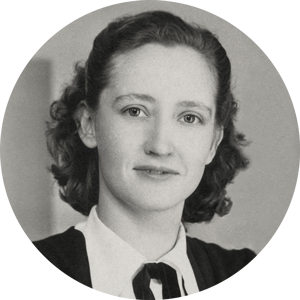 An ode to my grandmother
This typographic collage is an ode to my grandmother Julie.
En avant marche!
(
Forward marche!
) … was something she used to say to me when it was time to head upstairs and go to bed.
 I designed this collage for my exhibition at the Open Space Gallery (Tongeren, Belgium) as part of a series of collages capturing my memories of family members that are no longer with us.
My grandmother Julie used to own a sewing shop called jutex and was a very creative lady. The cloths and sewing pins I used in this collage are all leftovers from her shop.
 The typeface I used as a basis is by Doyald Young, and is called
Homerun Script
.