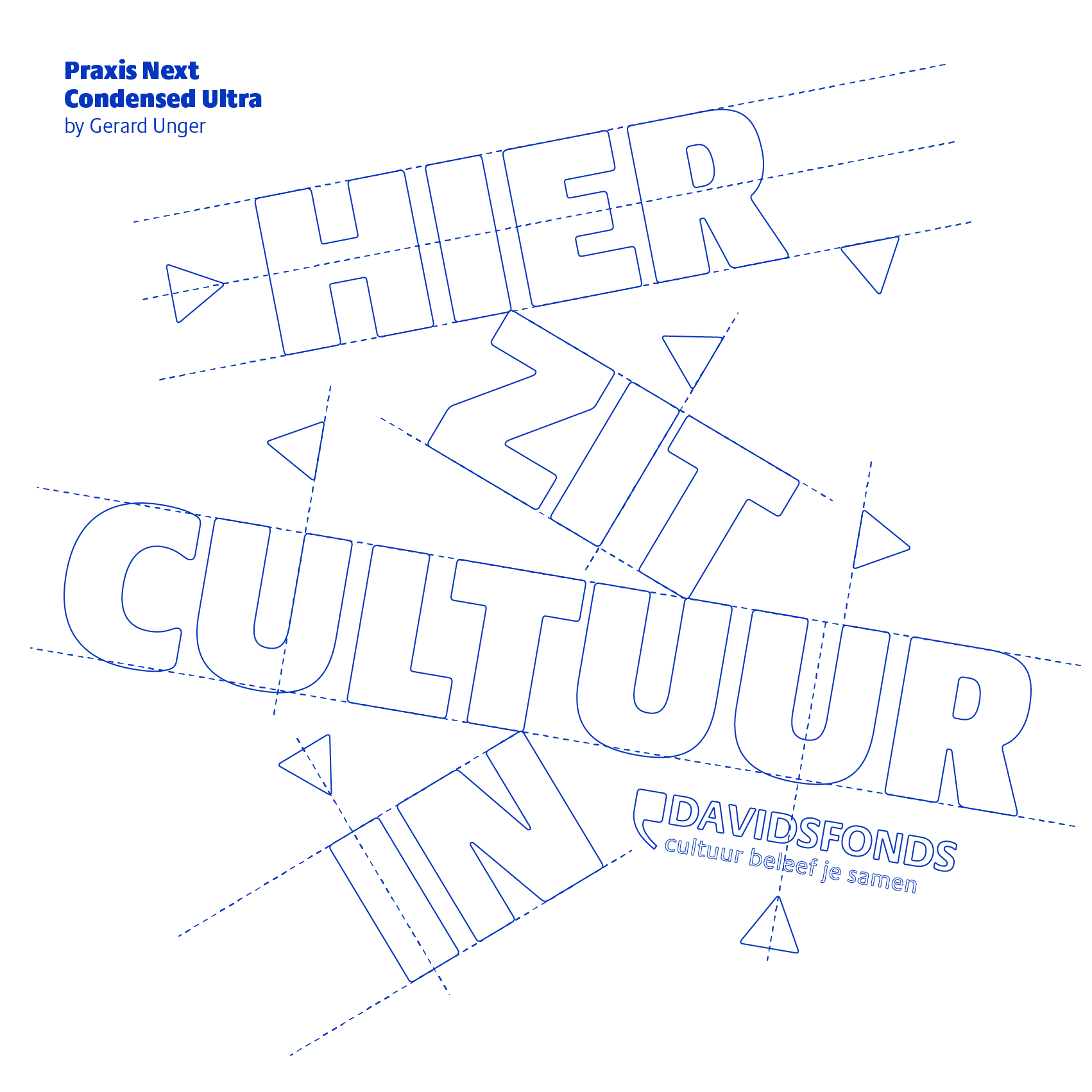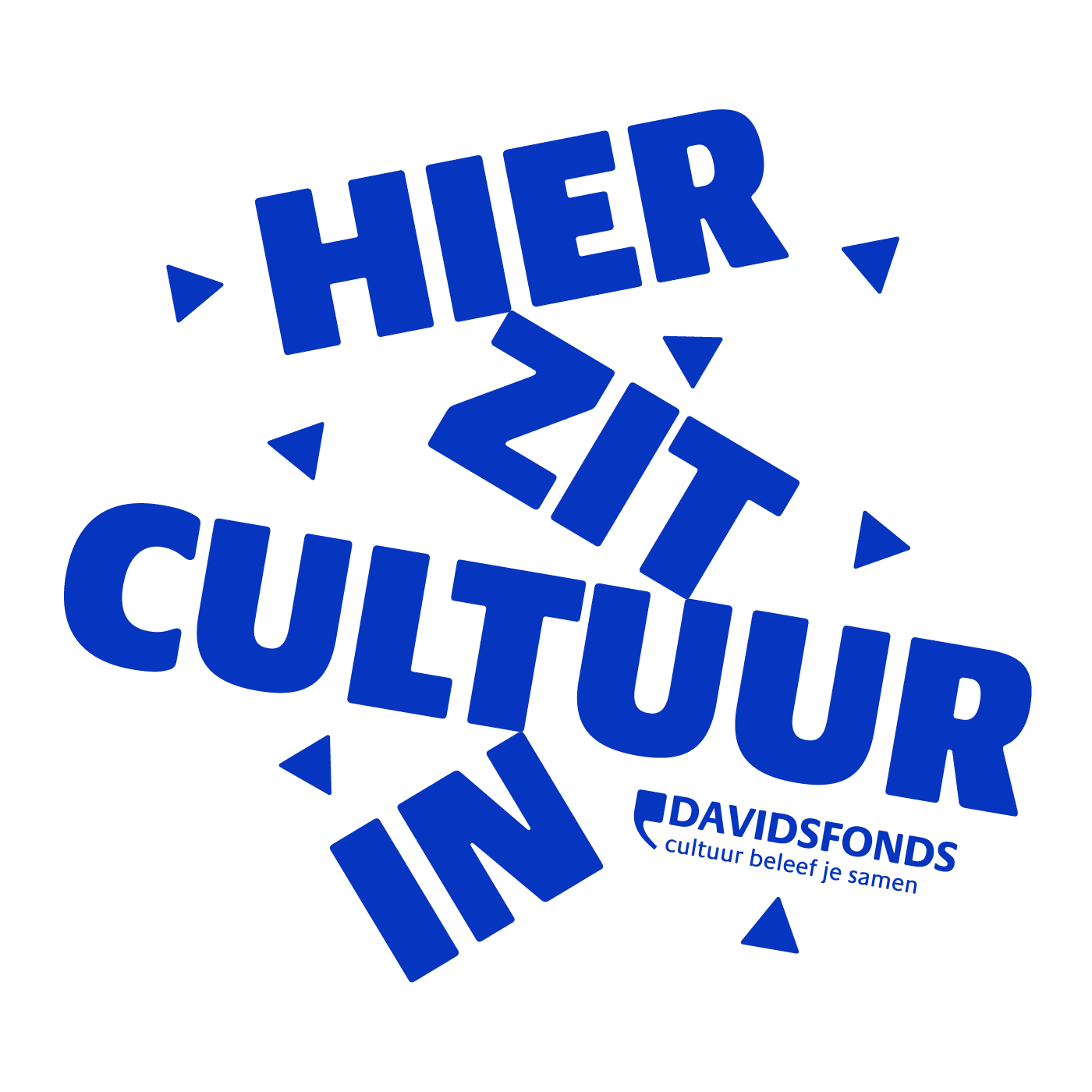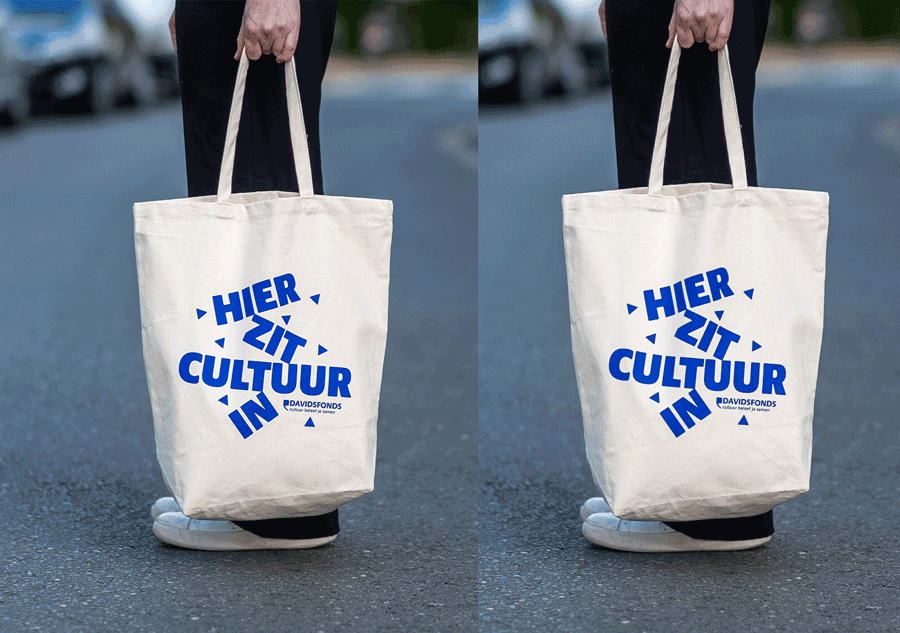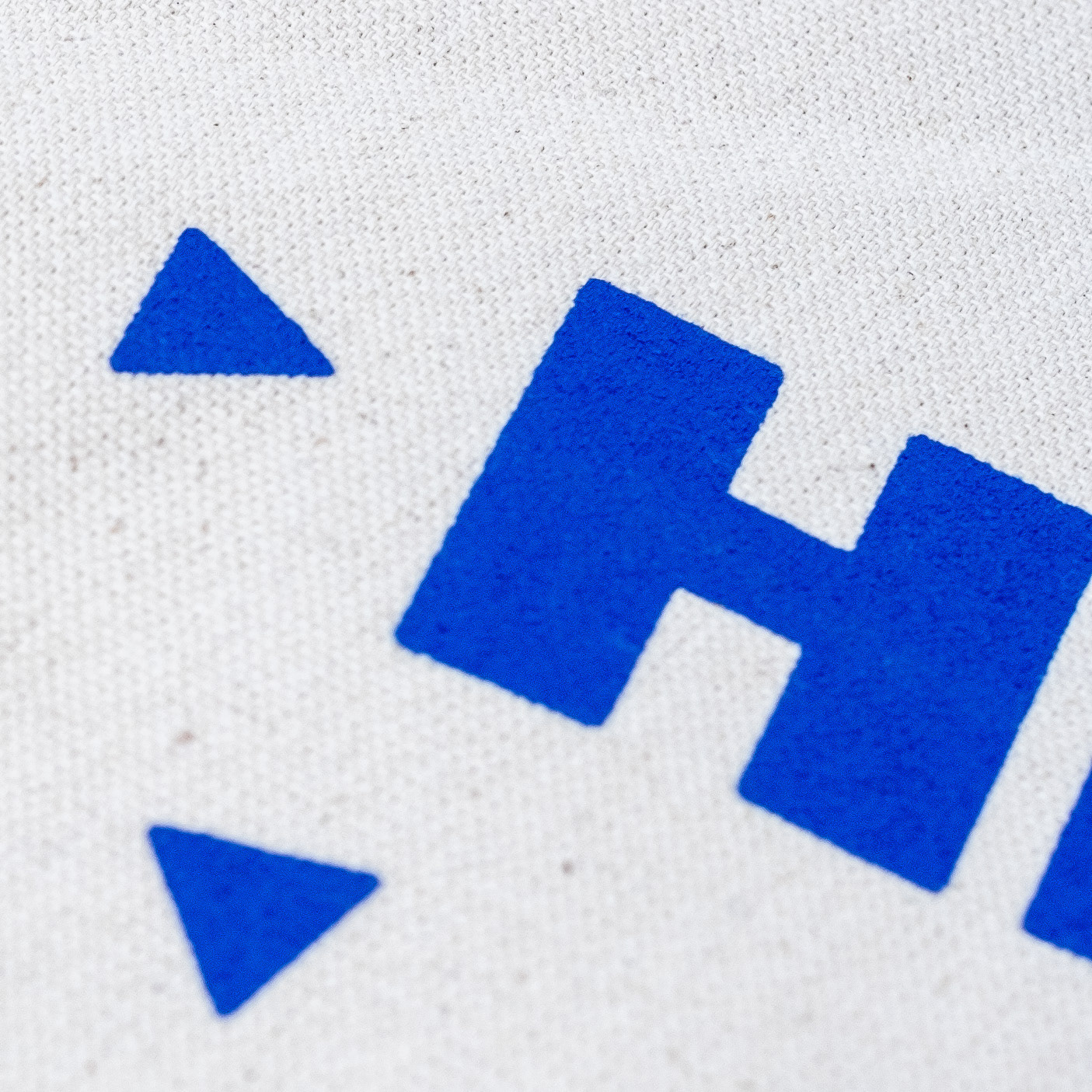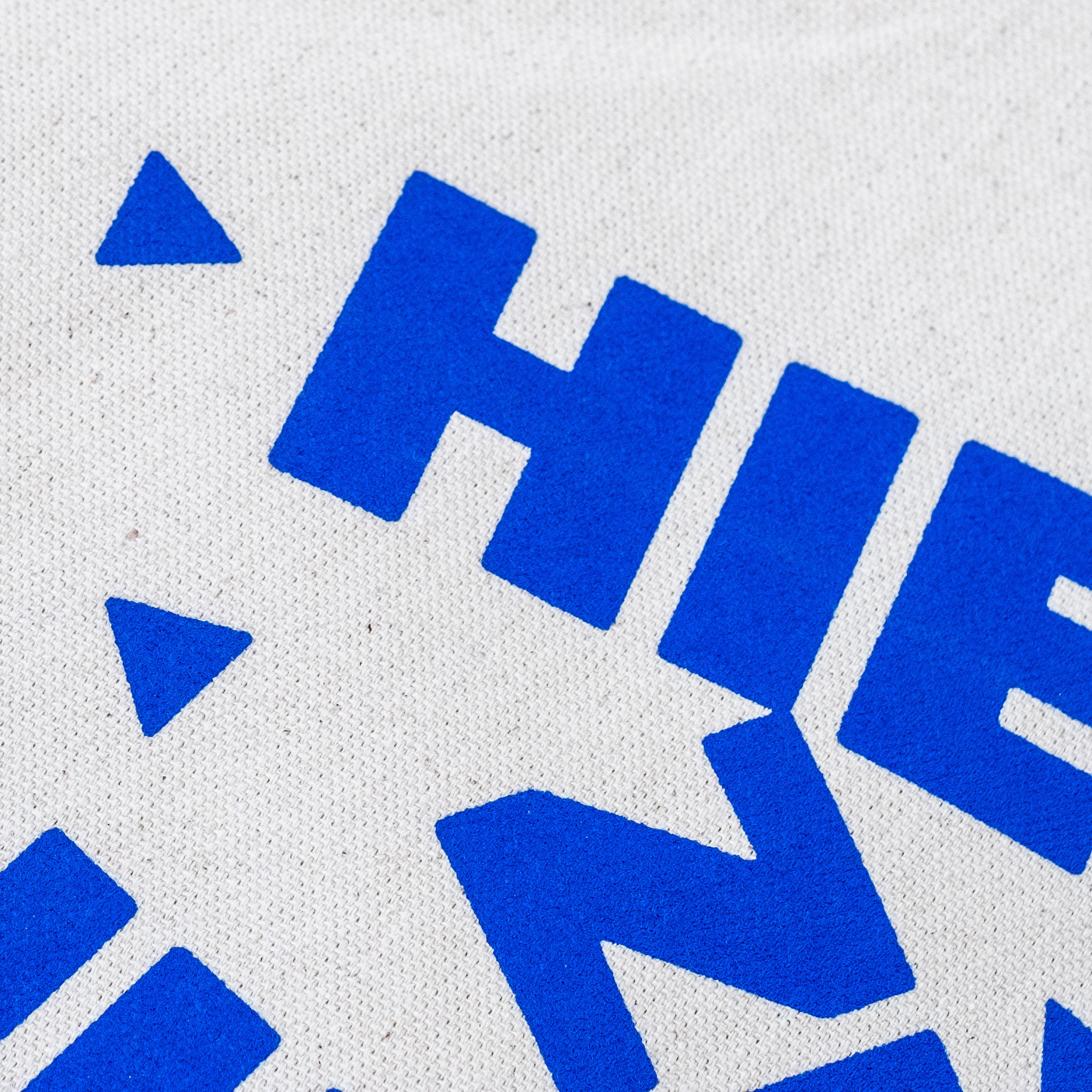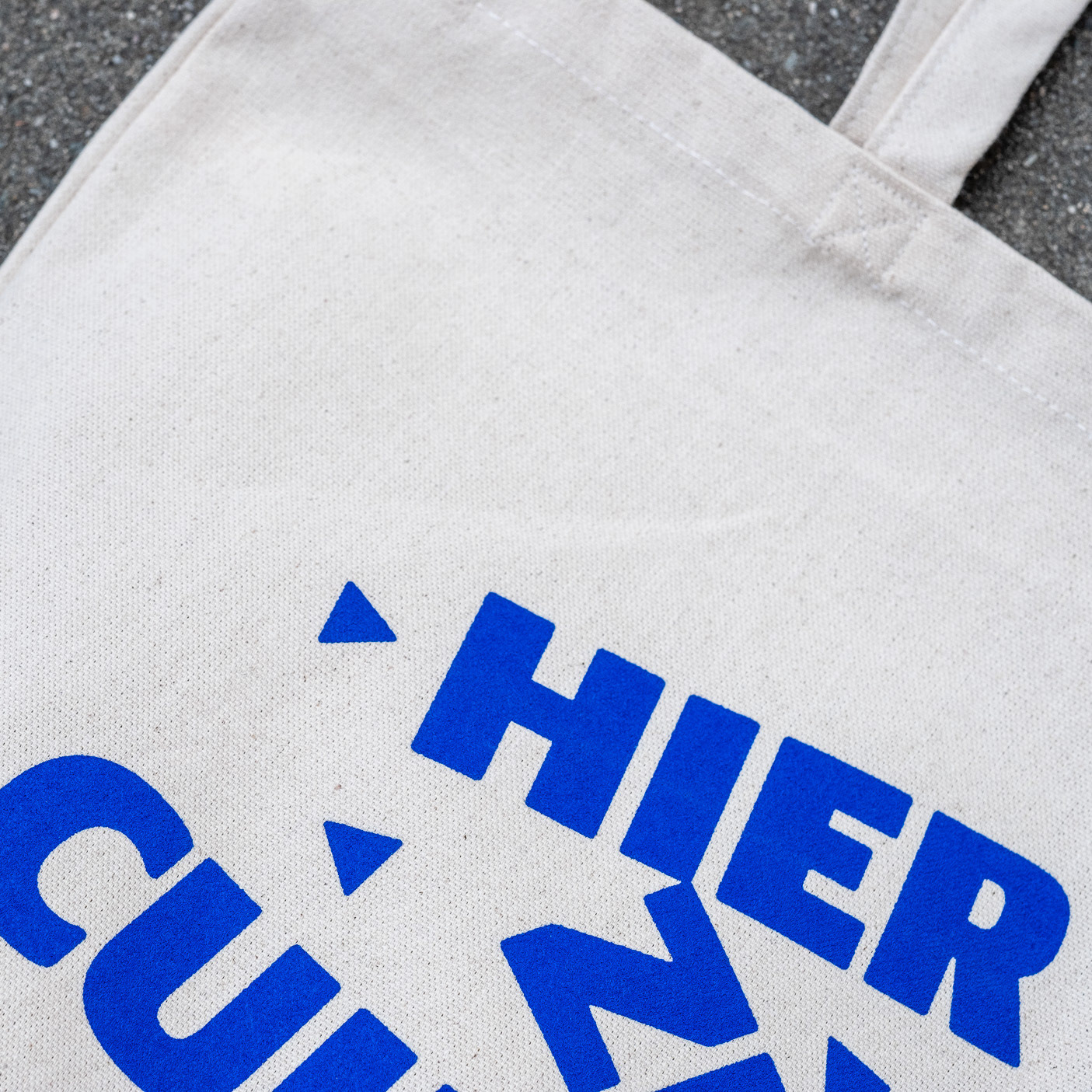 Davidsfonds, het grootste cultuurnetwerk van Vlaanderen, vroeg me een typografische compositie te ontwerpen voor hun nieuwe draagtas met de tekst 'Hier zit cultuur in'. Het ontwerp moest dynamisch zijn, maar toch duidelijk leesbaar en in lijn met hun huisstijl (kleur: blauw, lettertype: Praxis). Het eindresultaat is een stapel balancerende woorden omringd door pijltjes die naar alle kanten van de tas wijzen.
This Tote Bag contains Culture
Davidsfonds, the largest cultural network in Flanders (Belgium), asked me to design a typographic composition for their new tote bag. The message on the bag reads: "Hier zit cultuur in" (Roughly translated as: This [bag] contains culture). The design had to be dynamic, yet clearly readable, and in line with their corporate identity (color: blue, typeface: Praxis). The end result is a stack of balancing words surrounded by little arrows that point to all sides of the bag.